Welcome to the Dirty Sexy Words online bookshop. 
You can also buy books (used and new, fiction and non-fiction) from the DSW Stall at events such as the LAM,
Brighton Twisted Market and the BBB. Our attendance is variable depending on other commitments – check your social media to see what's on offer any given month.
If you happen to have a book you would like us to stock (or even a collection of used-but-good sexy/kinky books you would like to find a good home for), feel free to get in touch and discuss it further.
PRE-LOVED  BARGAINS!
A selection of used books in good condition. There's only one copy of each at present, so when they're gone, they're gone (and any book sold will be removed from listings). Books purchased by December 18th should reach you in time for Christmas…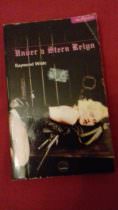 UNDER A STERN REIGN by Raymond Wilde (Chimera 2003)
Femsub, CP-heavy erotic novel, set during the French Revolution.
Condition: slightly scruffy but intact and readable.
TEMPTING THE GODDESS by Aishling Morgan (Nexus 2005)
Spanking, bondage, BDSM and 'sex rituals'. Very filthy.
Condition: slightly scruffy but intact and readable.
NEW BOOKS
These are all new, bought wholesale from the publishers. Stock changes frequently.
,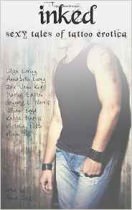 A collection of seriously sexy  tattoo-themed erotica. MM, FF, MF with high heat levels.
(TEMPORARILY OUT OF STOCK)
Four long short stories with a fruit-related theme. MF including some BDSM.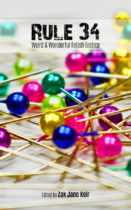 Strange and unusual fetishes. MM, FF, MF and menage. High heat, some BDSM.
[TEMPORARILY OUT OF STOCK]